Gutter Cleaning
We have successfully cleaned gutters for a range of clients from a residential customer in a small terraced house through to large commercial clients including property management companies, hotels, car showrooms, schools, churches, industrial units and supermarkets.
How do we clean your gutters?
We use the very latest in gutter cleaning technology using vacuum equipment & portable video cameras to allow the gutter survey and cleaning to be done from ground level.
We can perform a FREE SURVEY on your property using our video camera which allows us to view your gutters and downpipes to check their condition up to 35ft from the ground.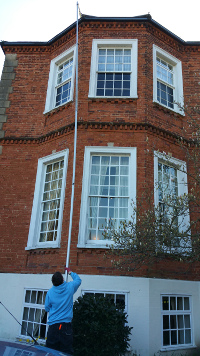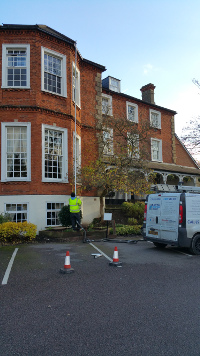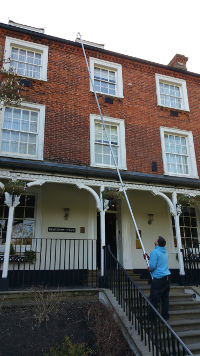 There is no need for expensive scaffolding or ladders to perform the survey or the gutter cleaning itself and is an extremely cost effective way of maintaining your gutters.
You don't even need to be at home. We can clean your gutters when you are at work.
Why choose us to clean your gutters?
Fully TRAINED staff
Our work is 100% GUARANTEED
GREAT customer service
All work is fully INSURED
Trusted CHECKATRADE member
Very COMPETITIVE prices
Why should you get your gutters cleaned?
Water constantly overflowing from blocked gutters damages bricks and mortar and can cause extensive damp on the outside and mould on the inside of your property.
Do you do gutter repairs?
When we inspect your guttering, we can advise you about any repairs or maintenance that needs doing and if required, repair or replace the gutters quickly and efficiently.
What areas do you cover?
We have successfully cleaned gutters for clients across East & West Sussex, Kent, Surrey and South London from Guildford across to Dover and Croydon down to Brighton & Hove.
Why not just clean the guttering yourself?
Each year there are over 3,500 serious accidents involving people using ladders at their home. Please don't risk serious injury or even your own life, cleaning your own gutters.
Get in touch
If you have any questions at all about your gutters, give us a call. We will be more than happy to help. For a FREE no obligation quote for gutter cleaning, call 01892 640 321.